Thank you to our Odyssey instructors for their time, talent and contributions to the Odyssey program. We invite course proposals from Johns Hopkins alumni, faculty, staff, and community partners on a rolling basis. For more information or to submit a course proposal, visit our Instructors page.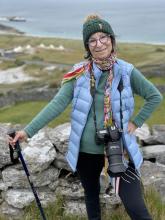 Phyllis Berger
Phyllis Berger, BFA, MFA, Maryland Institute College of Art is a faculty member emeritus at the Center for Visual Arts at Johns Hopkins University where she started the Photography Program 26 years ago. She has taught interdisciplinary courses at JHU including Writing Seminars, History of Science, Political Science and Museum Studies. Berger brings her love of photography into the classroom and has inspired hundreds of students throughout the years. She received an excellence in teaching award from The Maryland Institute College of Art. Berger led the summer study abroad program in Photography at the Burren College of Art in County Clare, Ireland and The Photography Studies College in Melbourne, Australia. She is a recipient of two artist residencies in Rochefort en Terre, Brittany, France and has been awarded numerous teaching grants through JHU (Arthur Vining Davis, Arts Innovation). Her work has been exhibited in three solo shows at the Evergreen Museum and Library, the Museum of Rochefort en Terre, in Britanny France, the MICA Biennale, The Baltimore Museum of Art, the Banneker Douglas Museum, The Gormley Gallery, College of Notre Dame and resides in many private collections. Berger has lectured on Photography in Ecuador, Costa Rica, Peru, Panama, The Galapagos Islands and Croatia.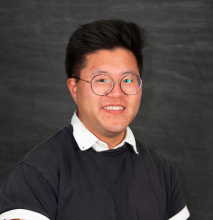 Daniel Charlton, A&S '20
Daniel C. Charlton is currently an Assistant Professor in the College of Education at Montana State University Billings. He is an alumnus of the Johns Hopkins University where he received his Master's of Liberal Arts in 2020. Charlton currently researches the intersections of labor and the noble proletariat depictions as they are conceptualized in American literature, particularly the naturalism movement with particular attention to Frank Norris and Upton Sinclair. Prior to his move to the university-level, Charlton taught English at the high school level for eight years with experience teaching ESL in Central Asia. His teaching duties now include Educational Psychology and assisting pre-service English teachers with pedagogy and conducive methodological practices. Currently, Charlton is working on the completion of his Ph.D. in American Studies, making historical and literary interventions in the Naturalist literary period in American literature.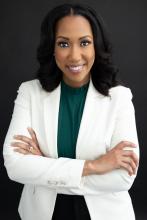 Toni Wells, Bus '20
Toni Wells is a marketing and business development professional with 18 years of experience working in the legal services industry. Wells coaches high-performing lawyers on business development, marketing, and personal branding matters. Much of her work is at the intersection of business development and diversity, where she partners with clients to design diversity, equity, and inclusion strategies that help facilitate the expansion of client relationships and business opportunities. Prior to launching her consulting practice, Wells held business development leadership roles at several prominent international AmLaw 100 law firms, including serving as the U.S. Business Development Director at Dentons; Associate Business Development Director at McKenna Long; and Client Relations Manager at Baker Botts. Wells earned a master's degree in Marketing from Johns Hopkins University and a B.A. in English from the University of Maryland at College Park. She is an ACC accredited coach through the International Coaching Federation and a Certified Everything DiSC® trainer.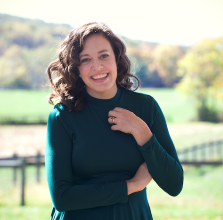 Tracy Gold
Tracy Gold is a freelance editor and teacher. She taught writing for many years at the University of Baltimore. While working for literary agent Carrie Pestritto, Gold read thousands of queries and dozens of prospective client manuscripts. She also worked with Pestritto's clients on manuscripts and marketing plans. Gold is the author of two picture books, Everyone's Sleepy but the Baby from Familius, and Trick or Treat, Bugs to Eat from Sourcebooks eXplore.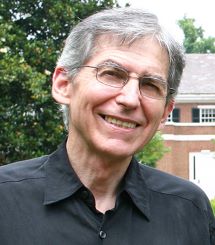 José López-González, A&S '92
José López-González, holds a BA in Economics from the Autonomous University of Nuevo Leon, Monterrey Mexico; MA in Economics from William College, Massachusetts; and MA and PhD in Philosophy from Johns Hopkins University. He is an economist, philosopher, and lecturer. He has worked as an Economist at the Investment Bank Financiera Aceptaciones and at the Mexican Federal Reserve Bank, both in Mexico City, Mexico. Dr. López-González taught philosophy in the Department of Philosophy at Loyola University for seven years and has been faculty in the Departments of Philosophy and Political Science at Towson University since 1996, teaching courses in Philosophy, politics, economics, and Latin America. Since 2010, he has been teaching interdisciplinary courses in philosophy, politics and economics as a lecturer at the Odyssey Program at Johns Hopkins University, and since 2014 at several campuses of the Baltimore County Community College. He has published articles in philosophy and economics and took courses in Micro and Macroeconomics at Harvard University.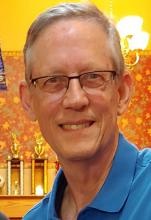 Robert Baer, PhD, A&S '88
Robert Baer, E.D., is a college administrator with over thirty years' experience in higher education. He has taught history at York College, CUNY, Community College of Baltimore County, Osher Institute, and Howard and Norwalk Community Colleges.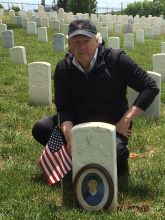 Ross Kelbaugh, A&S '77
Ross J. Kelbaugh is a retired educator who in fifty years has assembled a major collector of 19th century American photographs part of which has focused on the African American experience in Maryland. His many publications include Introduction to African American Photographs, 1840-1950, Maryland's Civil War Photographs: The Sesquicentennial Collection, and Black Lives in Focus: The Ross J. Kelbaugh Collection. He has guest curated several museum exhibitions featuring early photography including "The Civil War in Maryland: An Exhibit of Rare Photographs" at the Maryland Historical Society in 2006. His African American Collection is featured in the traveling exhibit "African American Faces of the Civil War" and selections appear in the current PBS series "Making Black American" with Dr. Henry Louis Gates, Jr. Mr. Kelbaugh has also served for ten years as an on-air appraiser on Maryland Public Television's "Chesapeake Collectibles" as the Collectibles and Ephemera specialist.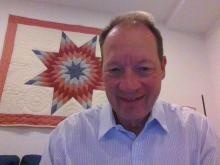 Dr. Paul Kettl, A&S '76
Paul Kettl formerly served as professor and Chair of the Department of Psychiatry at Penn State, and now is Clinical Professor of Psychiatry of the Perelman School of Medicine at the University of Pennsylvania.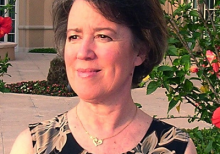 Jenny Killgallon, A&S '75
A graduate of Towson University (BA), Johns Hopkins University (MLA), Jenny Killgallon spent most of her teaching career in the public schools of Baltimore County Maryland, where she taught all ability levels of middle and high school English. During Killgallon's first year of teaching, Don taught her the sentence-composing approach, and it worked so well that she married him! Since then, Killgallon and husband Don, researched, developed, tested, and expanded the sentence-composing approach, and then published numerous acclaimed texts and other educational materials featuring that approach. Killgallon has taught at a variety of middle and high schools and colleges in the Baltimore area, including Johns Hopkins University.
Donald Killgallon, Ed '78
A graduate of King's College (BA), University of Maryland (MA), Johns Hopkins University (MLA. and MEd), Don Killgallon spent most of his teaching career in the public schools of Baltimore County Maryland, where he taught all ability levels of high school English. During his first year of teaching, Barry, a student in his 10th grade English class, inadvertently helped Killgallon discover the sentence-composing approach to writing improvement. Since then, Killgallon, with his wife Jenny, researched, developed, tested, and expanded the sentence-composing approach and published numerous acclaimed texts and other educational materials featuring that approach. Killgallon has taught at a variety of high schools and colleges in the Baltimore area, including Johns Hopkins University, where he and his wife Jenny currently teach sentence composing for adults.
Lynn Agress, PhD
Lynne Agress, PhD has taught at Johns Hopkins University, Smith, and Goucher Colleges, and the University of Maryland. She was president of BWB-Business and Legal Writing, Inc. and still conducts writing and editing workshops for companies. She is the author of THE FEMININE IRONY and WORKING WITH WORDS, as well as numerous articles in magazines and newspapers. For the past 10 years, she has been writing opinion pieces for THE BALTIMORE SUN.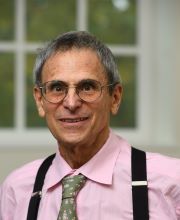 Jeffrey Brooks, PhD
Jeffrey Brooks, PhD studied and taught the political and cultural history of modern Russia, the history of the Soviet-American Cold War, and the great works of Russian and Soviet culture in their contemporary context. His research has been supported by The Guggenheim Foundation, the Fulbright-Hays Program, The National Endowment for the Humanities, the Woodrow Wilson Center, the National Council for Soviet and East European Research, and the IREX Academy Exchange, among others. Brooks received the Johns Hopkins Alumni Association Excellence in Teaching Award in Arts and Sciences in 2004.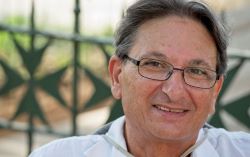 Joseph Cassar, PhD
Joseph Paul Cassar, PhD is an artist, art historian, curator, and educator. He studied at the Accademia di Belle Arti, Pietro Vannucci, Perugia, Italy, the School of Art in Malta (Europe), and at Charles Sturt University in NSW, Australia. He is the author of several books and monographs on the pioneers of modern art of the Mediterranean island of Malta, two of which have been awarded the best prize for research in the Book Festival, Europe. He served as a free-lance art critic for "The Daily News" (1978-1981) and "The Times of Malta" (1997-2000). He has lectured at various educational institutions in Europe and the United States. He lectures at the Smithsonian Institute in Washington DC, The Renaissance Institute, Notre Dame University, Towson University, York College of Pennsylvania, the Johns Hopkins University, Carroll Community College, Westminster, and Community College of Baltimore County among others. He designed online art courses for the New York Times Knowledge Network and for the University of Maryland Global Campus. As an artist he has had three residencies: at St John's International School, Waterloo, Belgium (1997), Luther College, Decorah Iowa (2002) and at the Virginia Center for the Creative Arts (2003). He was curator for the international Art Center: St James Cavalier Center for Creativity between 1999-2003. In 2019 he was awarded the golden medal for the arts for his contribution to the arts in the Malta Society of Arts. Cassar exhibits his work regularly in the Baltimore-Washington area and in Europe.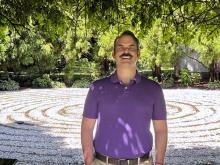 Gordon Creamer
Gordon Creamer, creator of the Mission Bridge, serves as Program Director at Well For The Journey, a spiritual wellness center in Lutherville, MD. He has also been involved in healthcare programming and operations since 2001 at various Assisted Living, Skilled Nursing, and Hospice communities. He earned an MA in Spiritual & Pastoral Care from Loyola University and an MA in Theology from the Ecumenical Institute of St. Mary's Seminary & University. He is currently a candidate for the Doctor of Ministry Program at the Ecumenical Institute. Creamer has facilitated numerous retreats and workshops that focus on creating opportunities for participants to explore and enhance their spirituality and well-being through various media. Creamer is also a trained end-of-life doula, certified spiritual director, and Reiki Practitioner, who welcomes all in discovering the spiritual life as a means of healing, growing and thriving.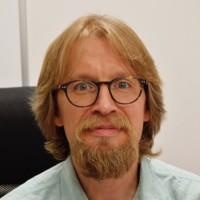 Anders Gårdestig, PhD
Dr. Anders Gårdestig earned a Master of Science in Engineering Physics and a PhD in Nuclear Physics, both from Uppsala University, Uppsala, Sweden. After his dissertation, he moved to the US and continued research until he switched to teaching. Currently, Dr. Gårdestig is a full-time physics teacher at Westminster Schools of Augusta, GA. He works as a part-time teacher in the online Johns Hopkins Center for Talented Youth program.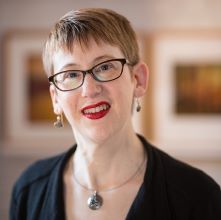 Karen Klinedinst
Karen Klinedinst (BFA) is a landscape photographer and graphic designer based in Baltimore, Maryland. Since 2011, she has been using her iPhone and iPad exclusively to photograph and express the landscape. Her landscapes have been exhibited widely, including: Massoni Art Gallery, Adkins Arboretum, Maryland Art Place, Soho Photo Gallery, among others. Her work is in the collection of the National Park Service, and numerous private collections.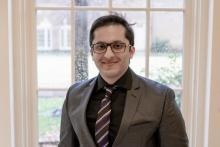 Ali Haider, PhD
Ali Haider, PhD is a lover of classical languages who works as a Data Scientist at Booz Allen Hamilton. His work is a mixture of Business Process Analysis, Project Management Support, Governance, and a little bit of organization design. He is deeply passionate about Classical Mythologies and has a degree in Classics too. He loves telling people about these incredible stories that existed in the past and how they are related to the current world. He's worked as a teacher for Baltimore County Public Schools and a Teaching Assistant for Johns Hopkins Center for Talented Youth Program. Haider spends free time studying different mythologies and learning more about different languages and cultures.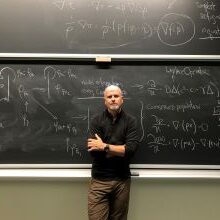 John Hessler
John Hessler is an applied mathematician, computer scientist, and lecturer in the Odyssey Program at Johns Hopkins University. He is the founder and director of the biomap-lab, where they are developing new statistical and computational tools for mapping and visualizing the dynamics of far from equilibrium spatial processes, like the spread of pandemics, non-stationary urban processes, and mass population movement. Their current computational research centers on retrospectively mapping the spatial phylodynamics and complex transmission pathways of the 2014-2016 Ebola virus outbreak in West Africa, and on studying the geographic distribution of the earliest cases of SARS-CoV-2.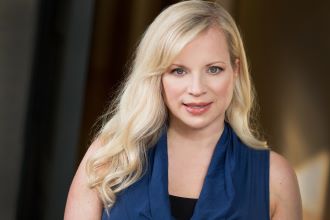 Alexandra Hewett
Alexandra Hewett is an actor, storyteller, writer, producer, teaching artist, mother, and yogi. She produces the storytelling show Mortified in DC and Baltimore. She wrote and performed her one-woman show Mother Therapy at MCS Theatre in NYC. She has performed at The Manhattan Rep Theatre, DC Fringe Festival, the Kennedy Center, the Baltimore Improv Group, the Magnet Theatre in NYC, and the Strand Theater in Baltimore. She has an MS in Counseling Psychology from Loyola University Maryland and an MFA in Creative Writing & Publishing Arts from the University of Baltimore. Her essays have been published by Eight Stone Press, Baltimore Fishbowl, and Welter.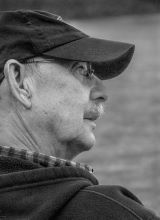 Lewis Katz
Photography has been part of Lewis Katz's life from a young age. After moving to Baltimore in 2001, Katz discovered and joined the Baltimore Camera Club which remains an integral part of his photography life. Katz currently teaches for the Johns Hopkins Odyssey program and the Capital Photography Center of DC.
Leo Lubow
Leo Howard Lubow is a writer, educator, and award-winning photographer who specializes in portraits, headshots, commercial & promotional images, and fine art prints. He teaches photography at his studio and in association with educational organizations such as Johns Hopkins University (The Odyssey Program) and Horizon Workshops (University of Delaware). His work (articles & images) have appeared in various publications and media, including Simon & Schuster, The Huffington Post, Good Morning America, Downbeat Magazine, The Luminous Landscape, The Baltimore Sun, NBC Sports, NPR.org, Baltimore Magazine and American Dog Magazine. Lubow has also photographed over 200 billboards/posters for the Show Your Soft Side Campaign, a pro-bono anti-animal abuse effort. Lubow lives in Owings Mills with his wife, Annette, and their cat, Chihuahua puppy and Havanese puppy, one of whom is very bad.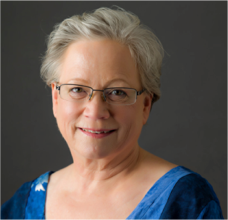 Barbara Morrison
Barbara Morrison, who writes under the name B. Morrison, is the author of an award-winning memoir, Innocent: Confessions of a Welfare Mother, now available as an audiobook. Praised by Hillary Clinton and others, Innocent is a powerful coming-of-age story that dispels some of the myths and misunderstandings about those living in poverty. She is also the author of two poetry collections, Terrarium and Here at Least. Her work has been published in Little Patuxent Review, The Sun Magazine, Tiny Lights, and elsewhere. In addition to reviewing books on her blog and tweeting about poetry @bmorrison9, she conducts writing workshops and provides editing services. For more information, visit her website and blog at www.bmorrison.com.
Manju Prakash, PhD
Dr. Prakash holds a doctoral degree from Columbia University, New York and a masters degree from Cornell University, New York. Currently, she is a CTY instructor or Problem Solving Strategies and Amusement Park Physics courses. Her current research areas on interests are astrophysics, cosmology, and Aurora Borealis.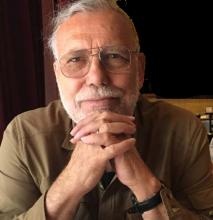 George L. Scheper, PhD
George L. Scheper is a Senior Lecturer in Liberal Arts and former Director of the Odyssey Program (lifelong learning and educational enrichment for adults) at Johns Hopkins University. His interdisciplinary humanities teaching focuses on Pre-Columbian and Native American Studies, and on urban cultural histories, especially of NYC and of turn-of-the-century culture circa 1900. He has directed fifteen National Endowment for the Humanities (NEH) Summer Institutes for college and university faculty on Pre-Columbian and Native American topics, convened onsite in the U.S., Mexico, and Central and South America. His publications include many articles and reviews on cultural studies; a survey of British Literature text for a tele-course by Maryland Public Broadcasting; a bio-critical study of Oxford don and detective fiction writer J. I. M. Stewart.
Mercy Zolla
Mercy Zolla is a professional in business administration, with an MBA, working as a Bank Branch Manager for most of her career. Currently, Zolla is a Relationship Banker at a local VA Bank. Zolla moved to Leesburg from Peru in 2017 and Spanish is her native language. Due to her position, Zolla has the opportunity to help hispanic people improve their financial well-being by helping also with the language barrier. Zolla teaches Spanish to English speakers to help them have better access to reality in these Latin countries.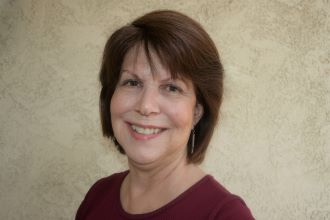 Angela Aleiss, PhD, A&S '77
Angela Aleiss received her PhD in film studies from Columbia University and BA from Johns Hopkins. She has taught at UCLA and CSU Long Beach and was a former Postdoctoral Research Fellow at UCLA's American Indian Studies Center and a Fulbright Fellow with the Canada-US Fulbright Program at the University of Toronto. She appeared in the 2009 documentary Reel Injun, which aired on CBC and PBS, and is the author of Making the White Man's Indian: Native Americans and Hollywood Movies (2005). Additionally, she was a contributing entertainment writer for Indian Country Today as well as Variety and the Hollywood Reporter. Her recent book, Hollywood's Native Americans: Stories of Identity and Resistance (2022), discusses prominent Native artists in the motion picture industry over the past 100 years.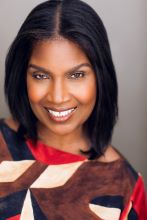 Debra Khan-Bey
Debra Khan-Bey has worked in the entertainment business as an actor for over 30 years. She is a musician and studied at Peabody Institute of Johns Hopkins University and The Juilliard School/Adult Extension Division. She has great relationships with top industry professionals such as entertainers, agents, managers, casting directors, screenwriters, and playwrights. She is developing a new one-woman show she wrote and stars in, Alone with Nina Simone, with her latest staged reading at her alma mater, Peabody Institute of Johns Hopkins University.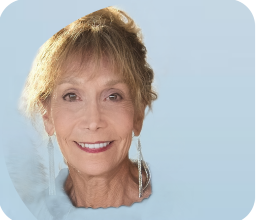 Patricia Benesh, Ed '77, '80, '83
Patricia Benesh, EdD is the visionary behind 7Memories.com and AuthorAssist.com, drawing English-speaking writers from around the world. Since 1999, Patricia has helped writers succeed based on their realistic goals and expectations. Her services address fiction, nonfiction, memoir, and obituary writing and include manuscript development, review, editing, coaching and workshops. Her workbooks include From Reluctant Writer to Enlightened Wordsmith, and a trilogy of memoir-writing materials, she has developed the online program, MemoirMagicTM. Benesh has taught workshops extensively for UC San Diego, Oasis Lifelong Learning (San Diego), and numerous associations, and senior educational programs. She has spoken at various US and international conferences and is recognized in Who's Who in Education. She has published broadly in books, journals, and business periodicals and has written for the Huffington Post, American Chronicle, Examiner.com, EzineArticles, and Suite101.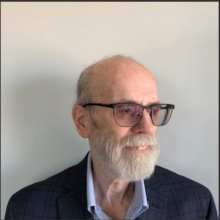 Fred Pincus, PhD
Fred Pincus is a Professor Emeritus of Sociology at the University of Maryland Baltimore County where he taught about race relations and diversity for 44 years. He is the author of Reverse Discrimination: Dismantling the Myth (2002); the essay "Affirmative Action: Not the Harsh Impact on Whites That Some Assume" in Impacts of Racism on White Americans in the Age of Trump (2021); Understanding Diversity: An Introduction, 3rd Edition (2021). He has taught courses at Osher (Towson) and the CCBC Senior Program.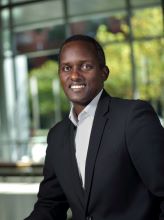 Emmanuel Opati
Emmanuel Opati has a passion for entrepreneurship and has worked with both mature companies and start-ups. He is currently the Assistant Administrative Director of Telemedicine at Johns Hopkins Health System. Prior to this he was the Co-founder and CEO of XpertCare – a Pediatric focused Digital Health company that served military families. Prior to XpertCare, Opati worked at Johns Hopkins Carey Business School for 8 years where he held various positions including the Associate Director of Master of Science Programs where he managed academic programs with over 1200 graduate students. He received his undergraduate degree from Makerere University in Uganda, Postgraduate Certificate in Leadership and Management from University of Witwatersrand South Africa, MBA from University of Maryland University College, MHA from University of Maryland University College and has a PMP and a Lean Six Sigma Yellow Belt.